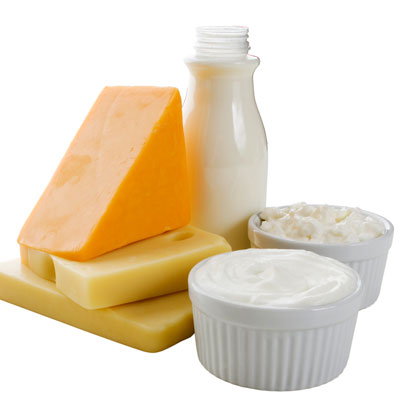 I typically don't eat a lot of dairy on a regular basis…well, except for eggs…some folks consider eggs dairy but I'm talking about milk products because we all know that eggs are THE PERFECT food. They can be cooked so many ways, are super yummy and come in their own handy-dandy packaging.
But I digress…but eggs are great…anyway, I love a good cold glass of milk now and then and cheese on occasion as well but usually don't consume either in great quantities since going primal.
However on two separate occasions over the last few months I have had a 3 or 4 day stretch where I've consumed a lot of dairy…milk and cheese. The most recent was this weekend…didn't sleep for crud last night and my joints have been just "achy" all day…can't think of a better way to describe it…not sore, but achy and tender. Thinking back this happened to me a month or two ago when I did the same thing…just flat out tender and achy after a dairy binge.
Has me wondering if my body has gotten used to not having large quantities of lactose. Interesting theory, but I'm not sure how to test it outside of staying the course eating low amounts of dairy then seeing how I feel after my next milk and/or cheese binge.